NOTE: Images shown are PERFECT examples of the size, colors, style and presentation of the arrangements, but some actual flowers may differ based on the freshest and brightest available product. Additionally, the arrangements are photographed with all the flowers facing the camera so you can see what is in them, but are actually designed to be enjoyed from any angle.
Favorites in Christmas Gift Baskets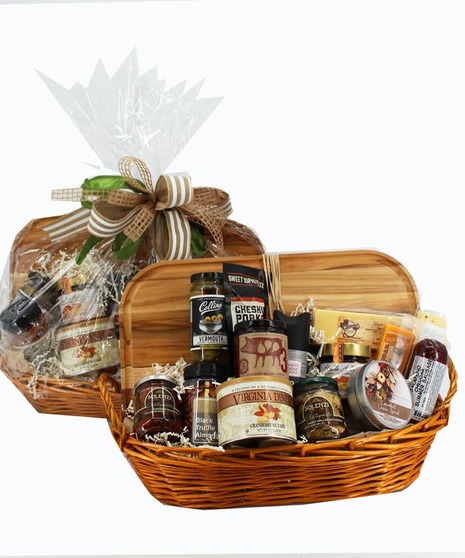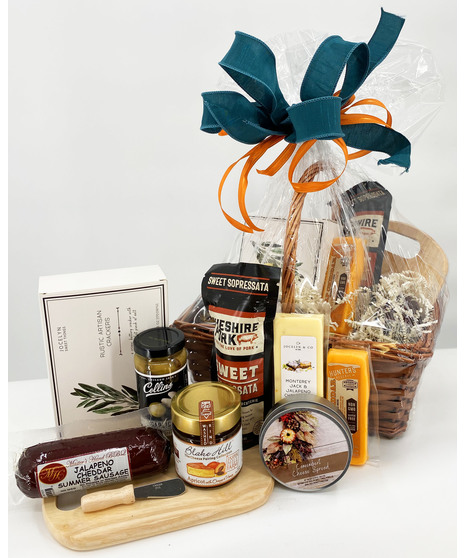 About

Christmas Gift Baskets & Gift Items
Christmas Themed Gourmet Baskets
Filled With Delicious Fruit & Edible Treats
Pugh's Flowers offers the best selection of Christmas Flowers, Table Centerpieces, Poinsettias and delicious Gourmet Fruit & Gift Baskets in Memphis. This year, we are offering our most extensive Christmas collection ever. Our Gourmet Gift and Fruit baskets are some of the most popular Christmas gifts ordered during the holiday season. We fill our baskets with delicious edible treats, including; fresh seasonal fruit, gourmet cheese, delicious jams, tasty gourmet chocolates and other wonderful foods.
Local Same Day & Express Delivery | Nationwide Same Day Flower Delivery Service