NOTE: Images shown are PERFECT examples of the size, colors, style and presentation of the arrangements, but some actual flowers may differ based on the freshest and brightest available product. Additionally, the arrangements are photographed with all the flowers facing the camera so you can see what is in them, but are actually designed to be enjoyed from any angle.
Favorites in Christmas Centerpieces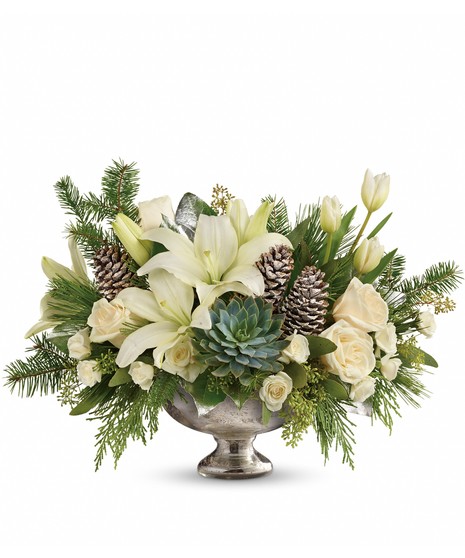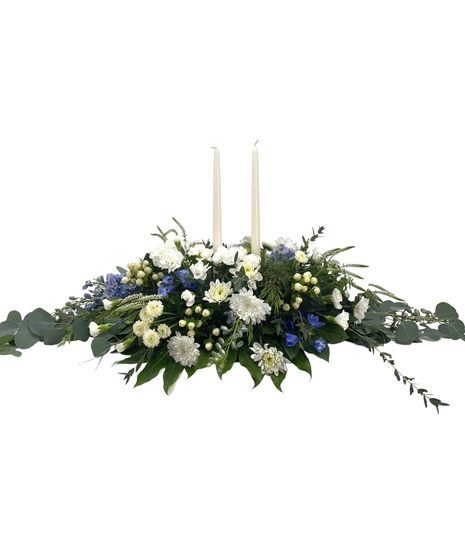 $129.95
About

Christmas Centerpieces
Christmas Table Centerpieces
Beautiful Floral Table Centerpieces Themed For Christmas
Pugh's Flowers is a family owned and operated floral design firm. We offer the best selection of Christmas and Holiday themed floral arrangements in Memphis. Take a look at the gorgeous Christmas floral table centerpieces we have this year. Don't see exactly what you are looking for? Our professional floral design team can custom design the exact Christmas centerpiece you want for your table.
Local Same Day & Express Delivery | Nationwide Same Day Flower Delivery Service