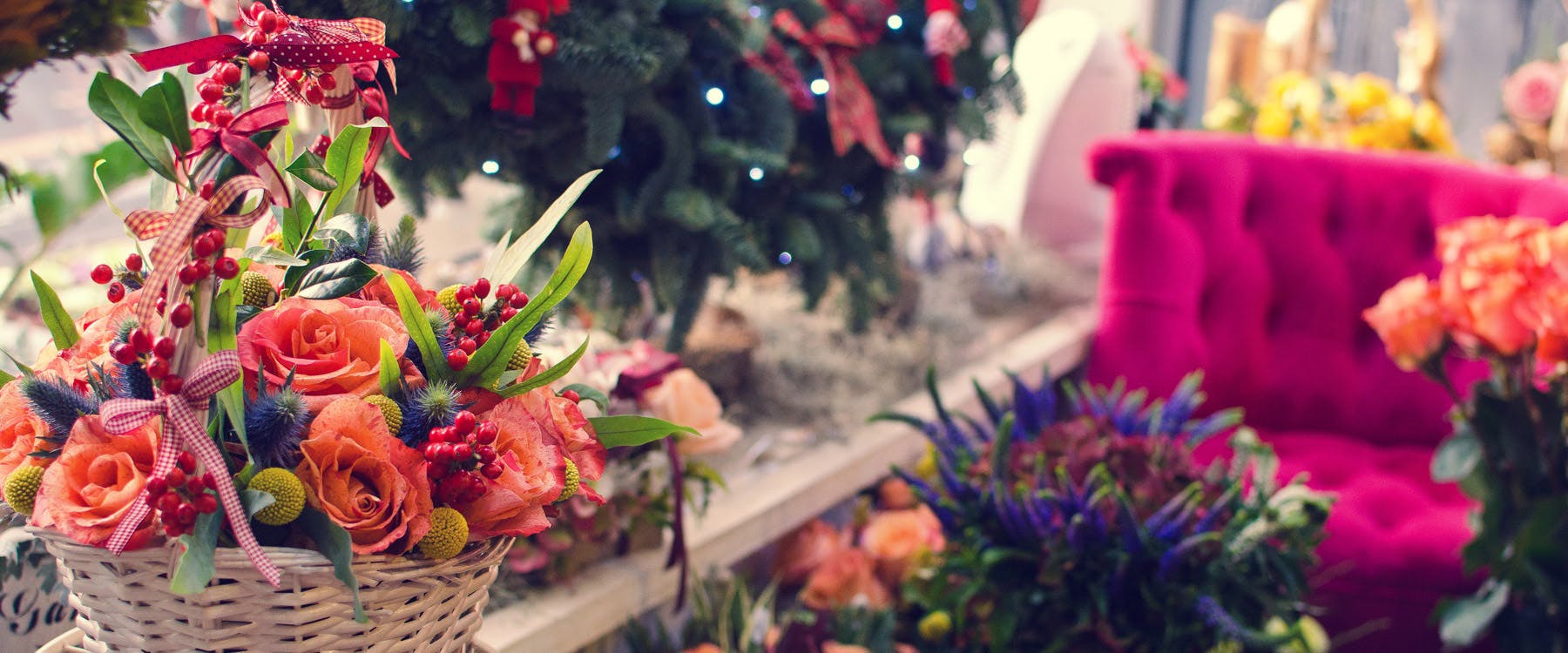 Memphis's Favorite Florist
Pugh's Flowers was started in 1976 by Bill Pugh and his partner. The flower shop currently is owned and operated by his three sons and has four retail locations in Memphis, TN as well as a landscape division named Pugh's Earthworks. Landscape operations are based in Memphis, Jackson, and Nashville, TN, as well as Little Rock, AR.
Pugh's Flowers imports the freshest cut flowers daily from around the world for our flower delivery. We receive our cut flowers on refrigerated trucks or by direct air shipment from the ports of Miami and New York, and the fields of Southern California. Our goal is to provide the freshest product daily at reasonable prices. Teleflora ranks Pugh's Flowers as one of the nations 100 largest floral order senders from over 25,000 member shops. Our full service florist has a full selection of fresh cut flowers, fruit and gourmet baskets, green houseplants and home accessories that are all available in store, via the web or by phone. Pugh's Flowers is open 7 days a week 24 hours a day by phone 888-901-6744 and via the World Wide Web. The retail locations offer delivery 7 days a week both locally (Memphis, Millington, Bartlett, Arlington, Germantown, Southaven, Olive Branch, Horn Lake, West Memphis) and nationally.
Local deliveries are made in our special no-spill boxes. A delivery confirmation is sent via email or phone call to the customer and a follow up call is made to the recipient to ensure freshness and quality. Select a proven leader in the community by choosing Pugh's Flowers and Pugh's Earthworks.
Business Hours
Mon - Fri: 8AM to 5PM
Saturday: 8:30AM to 3PM
Sunday: 9AM to 2PM
See Full Hours
Our Code of Ethics
We agree to accept and follow these principles to the best of our abilities:
Provide the customer with the freshest possible variety of flowers, fruit, gourmet food and plants.
Have a human operator available 24 hours, 7 days a week.
Offer Monday through Sunday service.
Have extended delivery hour options including before 8am and after 3pm.
Provide an unconditional no risk / no charge guarantee.
Florist agrees to call the recipient of floral deliveries to confirm proper delivery, freshness, and quality.
Delivery vehicles will be lettered with company name and / or logo.
Delivery vehicles will be radio or cell phone dispatched.
Delivery drivers will wear uniforms and /or name tags for identification
Retain computerized database of delivery information for all customers and have that available to customer service representatives.
Offer local, national and world-wide same day delivery service.
Florist will send customer a reminder of important birthdays and anniversaries.
Reprinted with permission Floral Accounting Services Inc. 2003